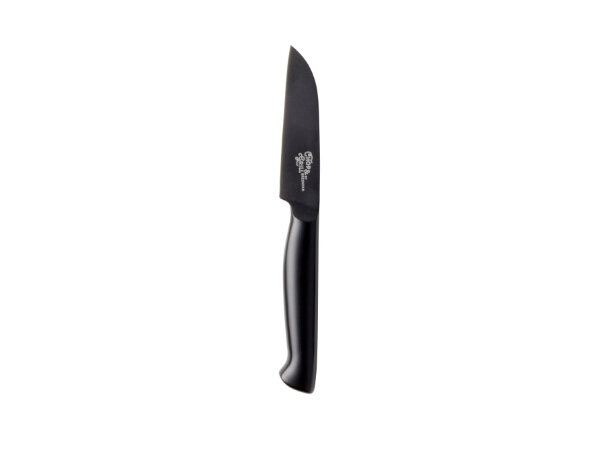 Features
Vegetable knife (8 cm).
Material
Stainless steel | Black
Care & Use
Hand wash with warm, soapy water. Dry thoroughly.
Sharpen knife when needed using a knife sharpener.
Store knife safely to protect its blade and prevent injury.
Always use caution when handling sharp objects.
Avoid cutting on hard surfaces such as stone, metal or glass.
€19,99